All-in-one funeral software
Manage your business and spend time on what matters - your clients.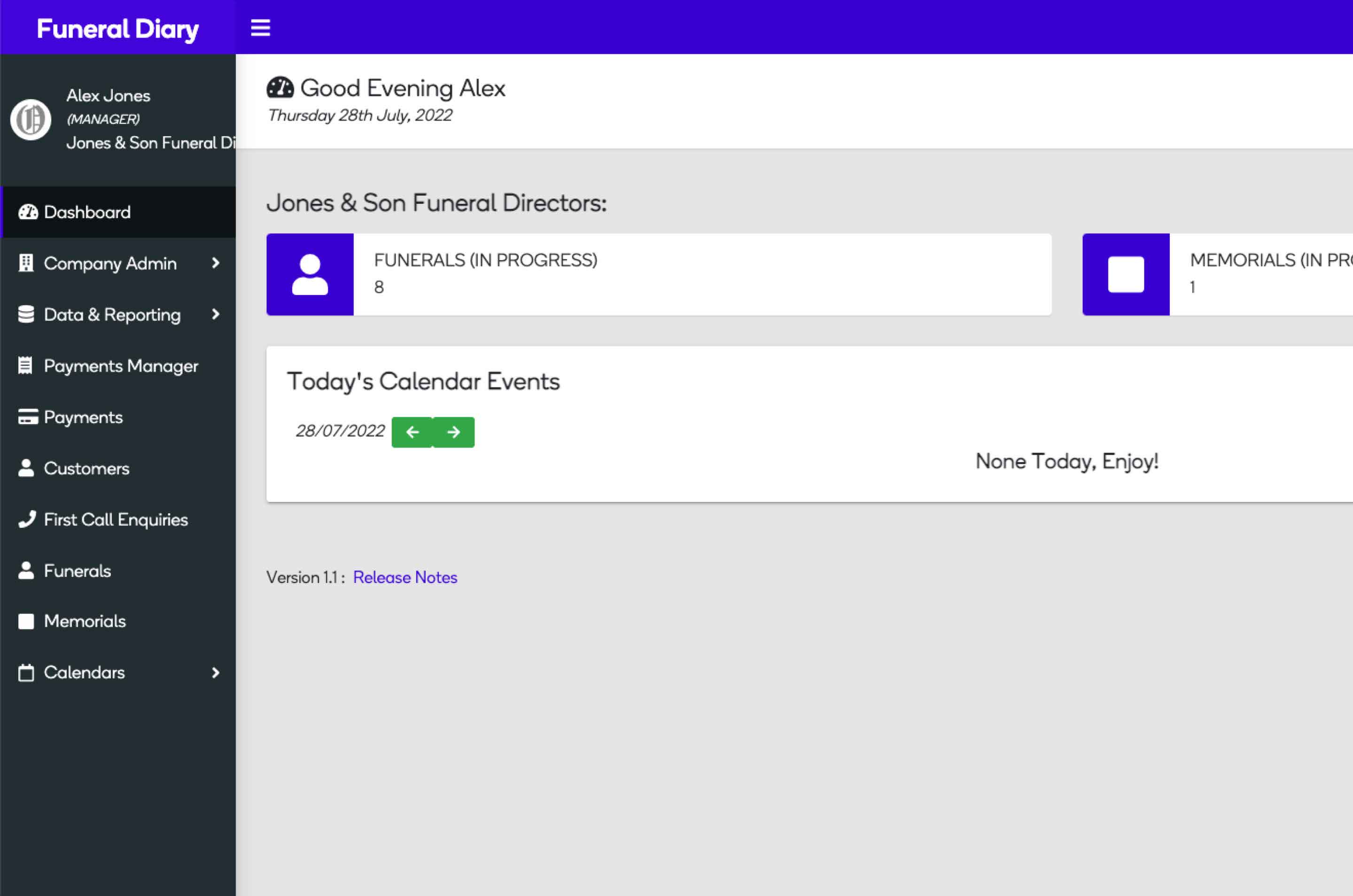 Payments
Generate and receive payments from your customers directly within Funeral Diary.
Keep Track
Know instantly how many funerals are in progress and what needs to be completed, so your never caught out.
Do Away With The Paper Trail
Say goodbye to mounds of endless paper forms.
Save Time
Any Funeral Director will know how the administration takes up your time and eats into valuable time dealing with your clients.
What Makes Us Different?
Store your clients data securely and stay ahead of regulation by standardising how you record required information. A must for any funeral business.
The tools you get with Funeral Diary
We add new tools and features regularly.